UK Imports was established by the Darbyshire family in 1984.
Russell Darbyshire was born in 1930 in Liverpool, England. He enlisted in the Irish Guards in the British Army, where he served for 3 years. He then began working for Unilever selling Lifebuoy soaps.

Russ then went into farming eventually managing 4 farms that tended Mushroom, Turkey and Jersey cattle. In 1959, Russ was offered a job in Chicago with the Swartz Paper Company, managing a printing company that used English made printing presses.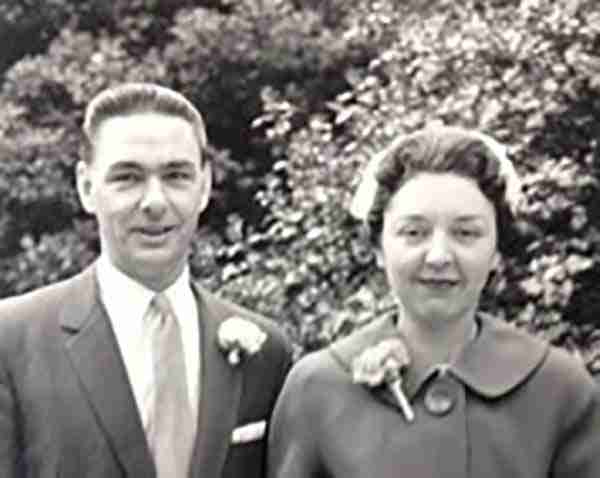 Russ and Brenda Darbyshire
In 1979, Russ and his wife, Brenda, moved to Florida with their daughter, Anne, and their son, Michael, and purchased an egg processing farm. Russ decided to get back to his English roots so he sold the farm in 1981 and opened a British Shoppe and Tearoom in Winter Park, Florida. This truly was a family venture as they were all involved in running the Shoppe until it was sold in 1984.
Having seen a void in the market for wholesale British products, Russ and Mike, father and son, decided to test the market with imports. Having pre-sold their first 2 containers mainly to small British Specialty Shoppes, they realized quickly that this was the right business to be in and UK Imports was born as a Specialty Foods Distributor.
UK Imports has grown from a dream of the Darbyshire family to selling almost 1,000 mainstream grocery stores, theme parks, pubs, and restaurants.
Today, headquartered in Orlando, Florida, UK Imports continues to serve the entire Southeast United States as a Specialty Food Distributor and has warehouses in Florida, Georgia, South Carolina, North Carolina, Tennessee, and Alabama. Although Russ Darbyshire passed away in 1998, his son Michael along with a great team - continues the family tradition of bringing a little bit of the United Kingdom to their customers here in the United States.